Submersed integrated water level sensor
---For foundation ditch underground water monitoring
This NB-IoT water level sensor is exclusively design for the underground water monitoring in foundation ditch construction, the built-in battery and NB-IoT SIM card enables there is no any power or communication wiring on the job site , the cloud based monitoring page will send SMS/Email alert notification in real time if the underground water reaches risky level.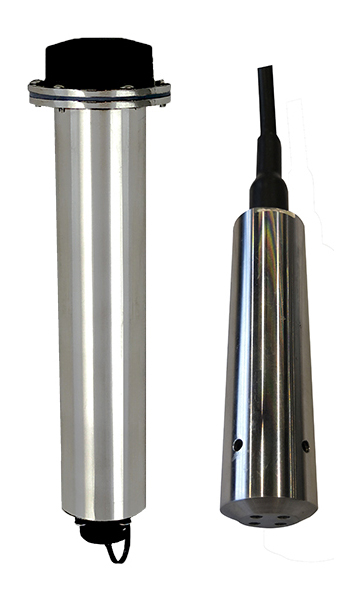 As the developing of urbanization and the limit of city space, the city buildings are gradually constructed higher and higher, the deep foundation pit system decides the success or failure of whole project.
Water level data gathering is one of the most important monitoring of the whole foundation pit construction; our IoT based wireless foundation pit water level sensors will collect the water level values twenty hours each day and update it to the cloud monitoring website regularly, and finally form visualization graphic.
Features
Wireless telecommunication,
Regular data upload,
Regular self-inspection,
Simple and fast installation,
Built-in NB-IOT communication module,
Built-in replaceable Lithium battery,
Battery voltage monitoring,
AC power input free,
No cable connection,
304 Stainless steel case (Data transmitter)
Comparison
Conventional Wired Version:
The conventional water level monitoring system mostly includes a main data collector and several wired water level nodes as photos as below. The data collector should be in the construction site and needs the AC power input, there will be many wire slots on the ground that are easily damaged and require extra labor cost.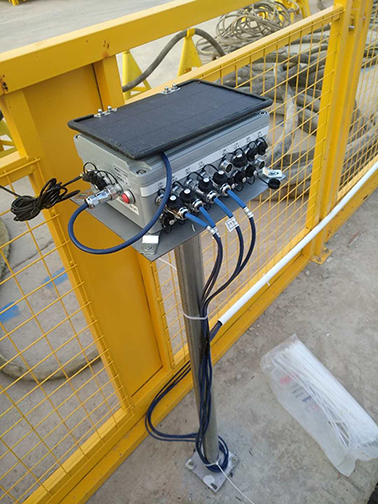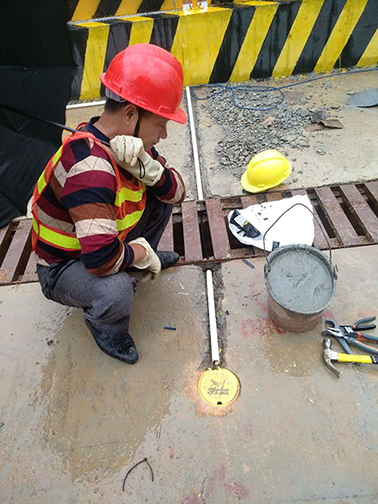 NB-IOT Wireless Version:
No live date collector, no cable on the ground.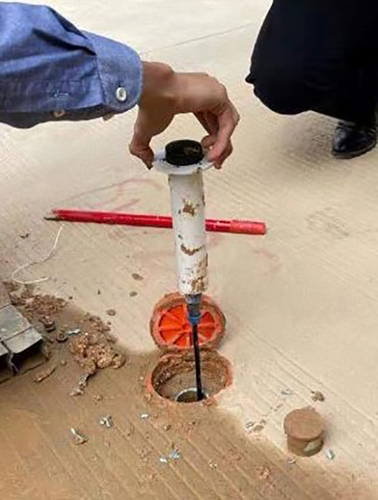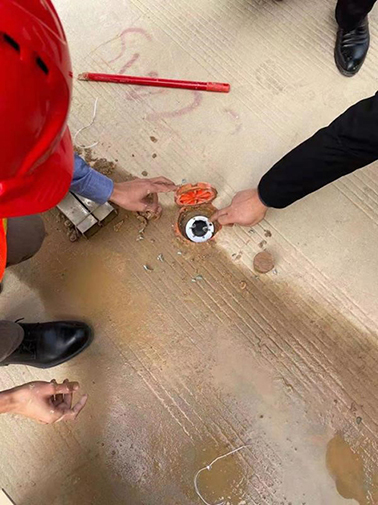 Parameters
Range
0~20 meters
Accuracy
10mm
Size
Sensor node: Φ26mm*105mm
Transmitter:Φ62mm*210mm
Case Material
304 Stainless steel
Ingress Degree
IP68
Protocol
485
Telecommunication
NB-IOT network (B3/B5/B8)
Antenna
Built-in
Item
Parameters
Battery
Nominal voltage
3.6V DC
Minimum work voltage
2.8V DC
Capacity
19000mAh
Power
Sleep Current
≤15uA
Maximum Power
≤2W @3.6V
Durability
≥6 months
Self-Inspection
Interval
Pre-set
Voltage
Ragne:2.8-3.6V, ±0.2V
Alarm
Pre-set
1-10 times, no-stop till manual termination
Environment
Work Temperature( ℃)
-10 ℃~+60 ℃
Storage Temperature( ℃)
-20 ℃~+70 ℃
Humidity
5%~100%
Air Pressure (kPa)
63.0~106.0( <4000m)
Performance and Safety
Telecommunication Response Time
<10s
Average Lifespan
≥15000 hours
False Alarm Ratio
≤0.1%
Alarm Failure Ratio
≤0.1%
EMC
Comply with IEC 61000-4-2、3、4、5
Isolation Resistance (Normal condition)
≥100MΩ
Isolation Resistance (Wet and Hot)
≥2MΩ
Leakage Current
<5mA